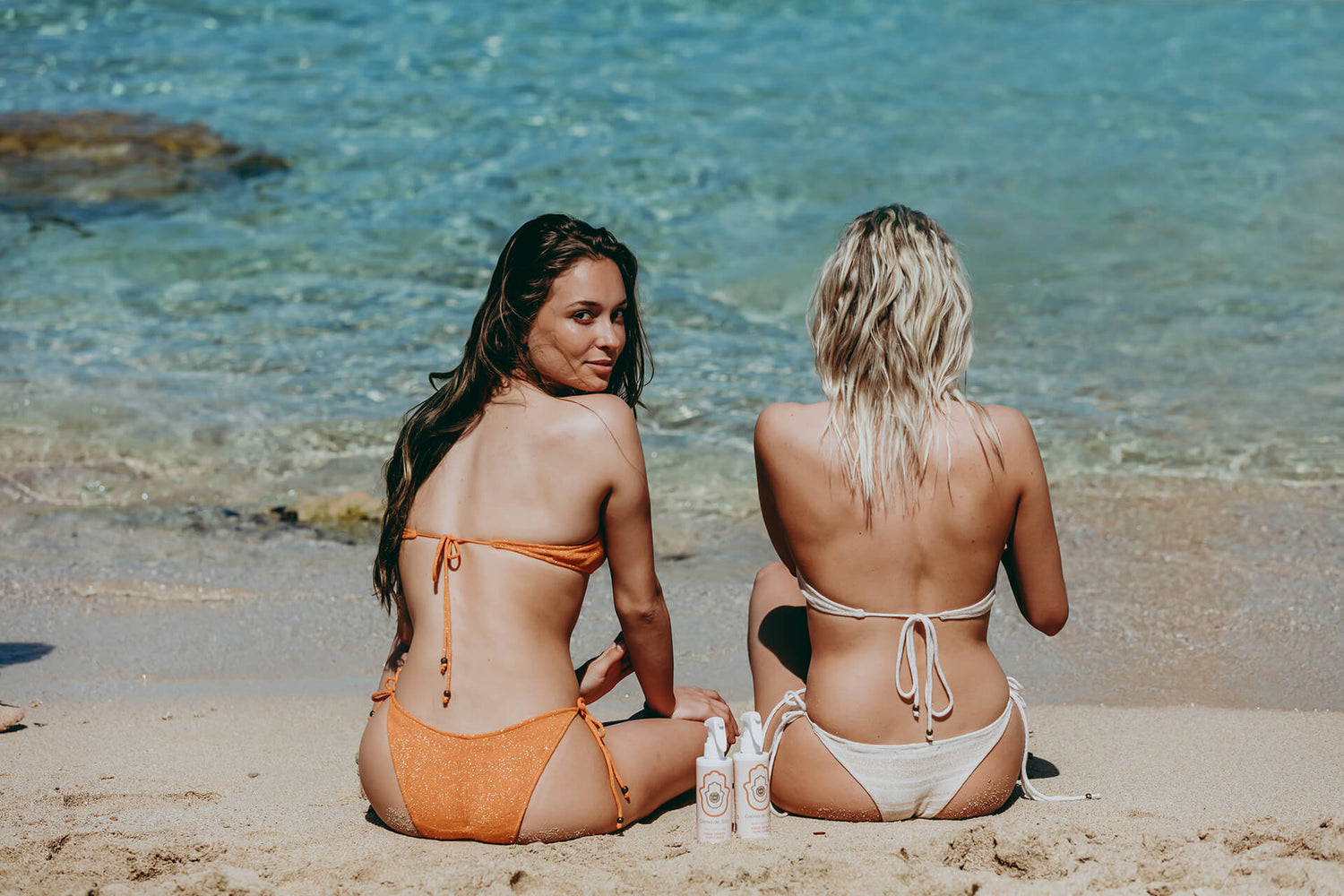 THE MAGIC OF IBIZA IN YOUR HANDS
All-natural, vegan, highly effective and cruelty free skincare.
Shop now
You are free, and so should be your skincare.
Palm oil free

Banned from all products, since palm oil production is a major threat to the environment.

No synthetic perfume

A 100% natural perfume, thanks to years of extensive research.

Paraben and silicone free

Minimize allergy triggers with high-quality ingredients.

Cruelty free & Vegan

We care about the planet and our furry friends.
Your questions answered
What is 'all-natural perfume' and why is it better?

Many skincare products use a synthetic fragrance that includes chemicals like benzene derivatives, phthalates, and a whole list of other known toxins that are harmful to humans. Crema de Ibiza skincare products only use fragrances driven from natural ingredients such as essential oils and flowers. 

We make sure that our ingredients are scented with 100% natural and hypoallergenic all-natural fragrance. A unique accomplishment, thanks to years of extensive research, development, and testing.

Read more about out all-natural perfume and sustainability here.
What do you mean by 'magical Ibiza'?

The Balearic island of Ibiza has been a magnet to all kinds of people for centuries. Even the ancient civilization of the Phoenicians already believed Ibiza was a magical and blessed island.

For us, the magic of Ibiza lies in the sense of acceptance and self-expression in the air, which makes you feel relaxed and confident to be the freest version of yourself. But Ibiza is also known for its many retreats, healing sanctuaries and stunning nature. We try to bring this magic to you with our products, as we believe in the power of balancing your body, mind and soul.
What are allergy triggers?

Many skin care products contain synthetic ingredients that can cause allergies. Symptoms can range from a simple burning sensation to a full-blown allergic reaction with swelling, itching hives. To ensure our products are worry-free, we've decided to remove the most common allergy triggers in skincare.

That means:

No parabens
No sulfates
No silicones
No foaming agents
No drying alcohols
Where are the products developed and produced?

Our products were developed in South-Africa with a certified all-natural cosmetics laboratory.

Production takes place locally within Europe and is done by all-natural labs that work with raw materials and have a high sustainability rating.
Why is there no palm oil in Crema de Ibiza's products?

Palm oil is currently sourced in an extremely unsustainable way and contributes largely to deforestation.

Around 70% of cosmetics contains some form of palm-oil, which can appear under many names on the ingredients list. Instead of palm oil, we use high quality oils that can be produced with less environmental impact and benefit your skin more.